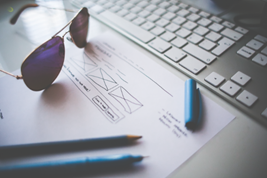 The proposal executive summary may be your client's first experience with your proposal—and one that hopefully inspires them to read on. A well-organized and visually appealing executive summary format makes it easy for your client to read and understand your solution and its' benefits to them.

Looking for an easy-to-follow executive summary format? Read on. We've outlined a format that makes it easy for you to implement—and more importantly, easy for your client's proposal reviewers to read and understand the value that your proposal offers.
A Well-Organized Format
Once you have identified the critical sales strategy and defined the customer focused messaging for your proposal—we recommend that you start to draft the executive summary with an outline. Your 2 to 3 page executive summary should follow a well-organized format. For example, you may incorporate the following sections:
Introduction.

Open with an introduction that summarizes your client's goals and introduces your solution.