Your colleague hands you a cup of coffee in a generic paper cup – and you're told it comes from your favorite, well-known barista. Do you have confidence that the coffee came from your favorite source? Will your tasting experience be tainted by being uncertain of the brand? The same uncertainty can occur with the proposals we serve our clients.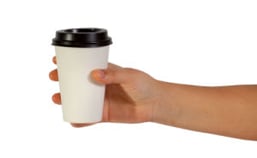 Before sales proposals are delivered, clients navigate your website, download fact sheets and infographics, view video clips and attend webinars – potentially all with branding controlled by your marketing team. Clients experience your organization and its solutions through a defined brand.
When the proposal disconnects from the brand
Finally, you deliver the important sales proposal. But the team has used a "creative" or unique proposal format – that is not consistent with the client's previous experience with your brand. There can be negative consequences of this "creative" proposal branding.
When a sales proposal does not adhere to your established brand:
The proposal does not capitalize on the client's past experience with your organization.
The client may not initially recognize your organization as the proposal source.
The proposal may even unintentionally look like it was delivered from another organization.
Furthermore, the proposal does not strengthen your brand for future business opportunities.
The brand-disconnected sales proposal may leave the client with the impression that the offer is coming from a less polished and unsophisticated organization. Potentially, you have not delivered your best proposal.
Take a critical look … from a branding perspective
Clear your calendar for an hour or two. Start by collecting a sample of your organization's selling documents, such as product spec sheets, sales proposals, RFP and RFI response documents, presentations delivered from team members throughout your organization. Then evaluate how well these important documents represent your organization and its brand.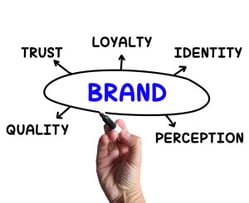 Ask these questions:
Do the sales proposals look like they were produced by the same organization or business line?

Do the proposal documents complement the client's experience with your organization's brand?

On the other hand, was the proposal format of each document tailored by the salesperson or proposal team member in a way that it looks it came from THEM (Charlie, Jack, or Kate) and not from the larger organization?
Create a proposal format to deliver a compelling sales document
We are not saying that your proposal format has to duplicate the branding and formatting of web pages, data sheets, and other sales and marketing resources.
To the contrary, we believe that you need a proposal format that first complements the organization's brand, and then is tailored to make your proposal documents a compelling experience for your clients. The proposal format should make it easy for your clients to find information that they need. Your proposal professionals need to determine and then guide the definition of your proposal format.
Proposal automation makes it easy to strengthen your brand
After you have determined your brand-compliant proposal format, the next step is to make it easy for all team members to use the approved format. SalesEdge provides organizations with proposal automation technology to quickly assemble and deliver brand-compliant sales proposals. With the right technology, you can make it easy for your team members to create selling documents that complement the brand, capitalize on the investment made in the brand, and strengthen the brand for future sales opportunities.
SalesEdge helps proposal professionals and sales teams automate sales proposal templates. Using proposal automation, sales professionals create brand-compliant proposals within minutes. To learn how you can quickly enable proposal automation technology, we invite you to request a SMART Proposals demonstration from SalesEdge.