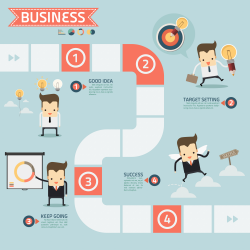 Responding to request for proposals (RFPs) is frequently seen as an undesirable task. Sales people, subject matter experts, and others may not understand the thrill of the challenge! The RFP pursuit is to create the best response that helps the client select your offering—or at least takes your team to the next qualifying level.
Approach the RFP as a competitive game—with tactical maneuvers to craft the most persuasive answers, and the event becomes much more fun. Here is a quick list of game rules to coach and inspire your players—formerly known as responders and writers!
Tactical Maneuvers to Coach the Team
Rule 1. Identify the critical questions
Plan to invest the most time crafting your best responses to the critical questions. Save time on the less critical by using preapproved answers from your RFP response database. If resources permit, invest more time later developing answers to the less critical questions.